Compare prices
the cheapest price in 1 stores
You need this game to play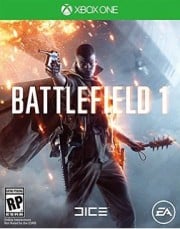 Battlefield 5 should take place during the first or second world war. Story...
Game info
Release date
Oct 21st, 2016
Categories
About Battlefield 1 - Hellfighter Pack (Xbox One) key
Harlem Hellfighters were among the most famous infantry regiment of the First World War. This package contains the thematic subjects inspired by the legendary Chinese. "Trench" shotgun Hellfighter - a weapon that has undergone many battles, engraved with the emblem Hellfighters, says "Men of Bronze" on the breech with the number of units "369th" on the barrel and the motto "Go Forward or Die France 1918" on the wooden stock. Hellfighter M1911 - reliable and timeless backup weapon used today, which earned her a loving nickname "Old slabsides" Hellfighters emblem engraved on the end and says "Men of Bronze" at the muzzle. Hellfighter knife - fearsome blade engraved with the regimental number Hellfighters "369th" that the enemy at first glance arouses homesickness.