Compare prices
the cheapest price in 4 stores
You need this game to play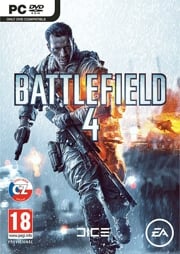 In the latest part of this very popular action game you will experience mom...
Game info
Release date
Jan 1st, 2014
Categories
About Battlefield 4: Second Assault (PC) CD key
Another addition to Battlefield 4 contains four of the most popular maps from Battlefield 3: Operation Metro, Caspian border, Gulf of Oman and Operation Firestorm. They were redesigned Frostbite 3 engine  and enriched with game features of new Battlefield 4. Second Assault contains five old weapons from Battlefield BF3 adjusted to Battlefield 4 and the desert buggy also returns.