Compare prices
in 0 stores
The product is not currently available.
You need this game to play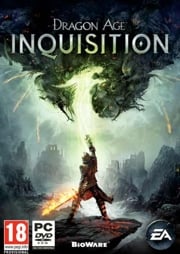 In the third installment of the popular series, you play as the leader of t...
Game info
Release date
Aug 11th, 2015
Categories
About Dragon Age: Inquisition The Descent DLC (PC) CD key
In The Descent you go back deep under the ground and will explore in more detail the Deep Roads. In the single player you experience a great adventure in the depths, in order to discover there the source of mysterious earthquakes that threaten the entire continent of Thedas. Of course, there will be huge groups of infected darkspawns. In the depths, you will encounter interesting new characters, learn more about the history of the dwarves and, of course, discover some epic items.