About Gran Turismo 6 (PS3) key
The further continuation of the popular racing series brings all the cars and tracks that you have available in previous works, plus a good dose of history and new vehicles, so you can enjoy up to 1,200 vehicles, while the other counts in the future. So it has been a blast of automotive madness, where in addition you will be able to create their own variants of racing cars through interchangeable parts.
Similar games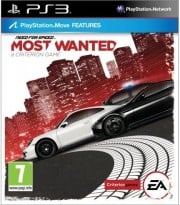 There will be a big open world in Most Wanted, where everyone can choose th...