Compare prices
the cheapest price in 2 stores
DLC and other extensions to the game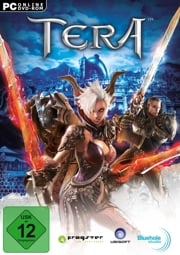 Prepaid card for payment of fees associated with playing the MMORPG game TE...
Game info
Release date
Jan 1st, 2012
Categories
About Tera (PC) CD key
In the game you make a journey to the most fascinating fantasy world you've never seen. There will be majestic mountain peaks, toxic swamps full of ugly creatures, seemingly endless forests and evil threatening the world. Change the balance of power in a world threatened by dark forces. Collaborate with seven races and rescue your world.