Compare prices
the cheapest price in 1 stores
You need this game to play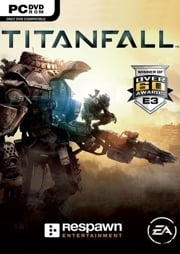 Get ready for the fall of the Titans. The futuristic war takes place in a f...
Game info
Release date
May 15th, 2014
Categories
About Titanfall Expedition (PC) CD key
The first expansion pack of maps for Titanfall extends the game with new battlefields, as well as with new fashion and accessories. The maps will take you to the Swamplands in the middle of the jungle and the wiil the experimental Runoff map in the city, in which the authors developed an area of several levels from flooded channels through a level of waste to the sunny roofs. Finally, the Wargames map will be virtual and will connect several diverse battlefields into one.