Compare prices
the cheapest price in 0 stores
The product is not currently available.
You need this game to play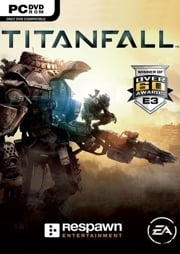 Get ready for the fall of the Titans. The futuristic war takes place in a f...
Game info
Release date
Not specified
Categories
About Titanfall: Frontiers Edge (PC) CD key
The second expansion pack of maps for Titanfall, extends the game with 3 new maps, which will take you to an isolated mining base called Dig Site, an exclusive beach resort Haven and also a mining station near a mountain known as Export.