Compare prices
the cheapest price in 3 stores
You need this game to play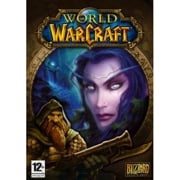 The story takes place four years after the bloody events described in the g...
Game info
About World of Warcraft Dragonflight (PC) key
World of Warcraft: Dragonflight is the upcoming ninth expansion pack for the massively multiplayer online game World of Warcraft, following Shadowlands. The Dragon Islands will be the main environment of Dragonflight and are divided into five zones. The four main zones are Waking Shores, Ohn'ahran Plains, Azure Span, and Thaldraszus, with the neutral city of Valdrakken in Thaldraszus serving as the hub. The fifth zone, the Forbidden Reach, also serves as the starting area for the Dracthyr races.