Compare prices
the cheapest price in 1 stores
You need this game to play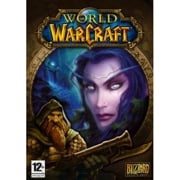 The story takes place four years after the bloody events described in the g...
Game info
About World of Warcraft Warlords of Draenor (PC) CD key
The new expansion pack takes us to a time where peace is threatened by the old evil that is trying to subvert Azeroth. The expansion pack includes improved models of characters, a new world of Draenor, new dungeons, new monsters, zones in PVP, many subjects, more rewards, and the maximum level rises to 100 lvl. Another new feature is the control of your own army, and building forts, where there will be stables, farms, armory and you'll be able to create trade routes.