Compare prices
the cheapest price in 5 stores
You need this game to play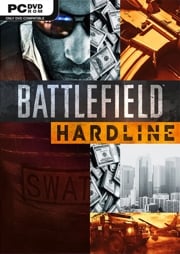 Battlefield series has long been offering quality war simulators, but this...
Game info
Release date
Mar 19th, 2015
Categories
About Battlefield: Hardline Premium DLC (PC) CD key
As a member of Battlefield Hardline Premium you will enjoy four great functions and access to four continuations of the story, plus some more benefits to make your gaming experience more personal and more fun.  Enjoy four digital expansion packs, which contain brand new multiplayer maps, modes, vehicles and in-game content. DLC Battlefield Hardline: Criminal Activity, Battlefield Hardline: Robbery, Battlefield Hardline: Getaway, Battlefield Hardline: Betrayal.