Compare prices
the cheapest price in 7 stores
DLC and other extensions to the game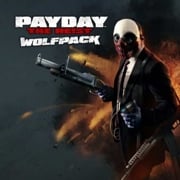 DLC Wolfpack brings besides the new content also more action. It also dds t...
Game info
Release date
Jan 1st, 2011
Categories
About Payday: The Heist (PC) CD key
Take on the role of a thief and take part in a series of robberies. Your task will be to get into a bank safe, capture hostages, survive chases, infiltrate a secret facility and eventually take a helicopter and flee the scene.