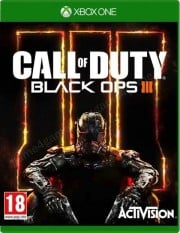 Call of Duty: Black Ops 3 (Xbox One) key
Call of Duty: Black Ops 3 takes the user into a dark, overthrew the future, which arose a new generation of special operations troops and where the bl...
Share on:
Support
---
1 year ago
Do these work in Canada??
Does the CODE work for Canada? I seen US, UK, EU etc
Show answers (1)
---
Fabian Cabrera
(unregistered)
2 years ago
Question about the product?
I am looking at the Call of Duty: Black ops 3 Xbox one key. Is this the full game. Also, is it a physical or digital copy?
Show answers (0)