About Dance Central Spotlight (Xbox One) key
The best-selling dance game for Kinect is back and with new features, including the Party to 8 players. Playing Dance Central Spotlight delivers the most impressive powerband fun, thanks to more new songs from disco beat to dance date stone. Master the dance floor! Playing Dance Central is known for its original choreography that allows you to learn popular dance hits older and master the steps and movements flaming dance novelties.
Similar games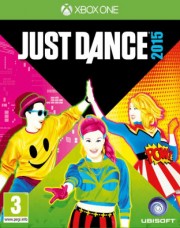 In the latest Just Dance 2015 you will be able to remix content and communi...