Compare prices
the cheapest price in 0 stores
The product is not currently available.
You need this game to play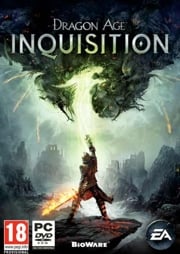 In the third installment of the popular series, you play as the leader of t...
Game info
About Dragon Age 3: Inquisition Jaws of Hakkon DLC (PC) CD key
The addition of Jaws of Hakkon extends the original game with new weapons, enemies, but especially a new story and the whole region Thedas. The storyline will reveal the fate of the last inquisitor and a mighty dragon he is following. In the game you will discover a new land of rocks and forests, which you can explore and where there is danger everywhere. You can get to dangerous places with different and new types of enemies and there will be new items, such as armor and weapons.