Compare prices
the cheapest price in 5 stores
You need this game to play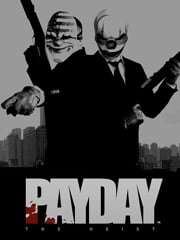 Take on the role of a thief and take part in a series of robberies. Your ta...
Game info
Release date
Oct 20th, 2011
Categories
About Payday: The Heist Wolfpack (PC) CD key
DLC Wolfpack brings besides the new content also more action. It also dds two new robberies: Undercover and Counterfeit. There will be new weapons, missions, higher levels and a new team member; a specialist.