Compare prices
the cheapest price in 6 stores
You need this game to play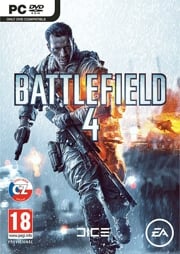 In the latest part of this very popular action game you will experience mom...
Game info
Release date
Dec 10th, 2014
Categories
About Battlefield 4: Final Stand (PC) CD key
Last DLC Final Stand will add four new maps in the cold Russia. In Operation Whiteout you must make your way through the cold Siberia or control the submarine base in Hammerhead. Some war secrets can be found in Hangar 21, and in Giants of Karelia you find yourself in the countryside and see the hi-tech weapon factory. There will be new hi-tech wepons, vehicles and hardware.