Compare prices
the cheapest price in 0 stores
The product is not currently available.
You need this game to play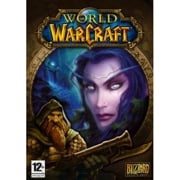 The story takes place four years after the bloody events described in the g...
Game info
About World of Warcraft Cataclysm (PC) CD key
The last expansion pack for World of Warcraft will make available two completely new races - Worgens and Goblins, furthermore the maximum attainable level will be changes to eighty-five. There will be better versions of already familiar battlegrounds and dungeons, and a total of seven new zones. The expansion pack requires the basic game World of WarCraft and the datadisc World of Warcraft: The Burning Crusade, or World of Warcraft Battle Chest and datadisc World of Warcraft: Wrath of the Lich King and and internet connection as well as paying monthly fees by credit card or pre-paid game cards.