Compare prices
the cheapest price in 1 stores
You need this game to play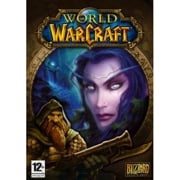 The story takes place four years after the bloody events described in the g...
Game info
About World of Warcraft: Wrath of the Lich King (PC) CD key
In the second datadisc you can start from two starting areas, in the east it's the Howling Fjord and Borean Tundra in the west. In both areas there will be quests of a similar nature, intended only for the characters in levels 68 to 72. However there will also be dungeons for 70 and 80 level characters.